Less than a week to go...
My new column starts this coming week, on MONDAY 14TH JANUARY at Comics Bulletin - the soon-to-be (as it goes live this weekend I believe) new home of Silver Bullet Comic Books. In it I go right back to basics, almost right back to the It's Only A Comic days.

Why the column name change? Well kiddies, I'm flying solo again - with Dan now working like a bastard we decided back in October that he had too much on his plate without more free stuff, so the Two Drunk Guys column run is now ended, but fear not - he'll still pop his head around the door from time to time, and his appearances will be limited yet legendary.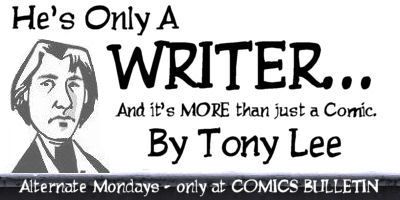 Bookmark the link, tell all your friends -

Daddy's home.